Table of Contents

Thirty More Famous Stories Retold

by James Baldwin

This volume was written by the author in answer to the requests of hundreds of children for more stories like the ones they had enjoyed in Fifty Famous Stories Retold. This volume includes stories of historical events, scientific discoveries, and legendary heroes. The richer vocabulary and more complicated plot elements in these stories gradually accustom children to following a longer narrative. Ages 7-10

220 pages

$10.95
Front Matter
---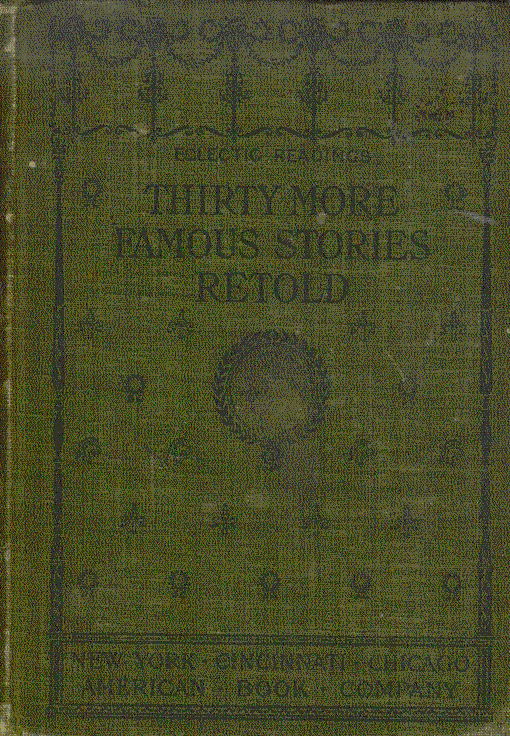 ---
---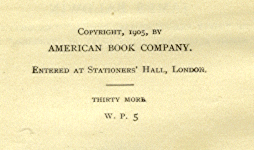 ---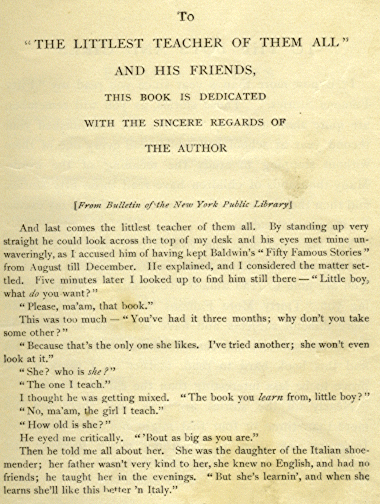 ---
TO THE BOYS AND GIRLS
[4] IT is now more than a year since you read my "Fifty Famous Stories." Those stories, as you will remember, are quite short and easy. Before you had finished your second year at school you could read every one of them without stopping to study the meaning of the words. Many thousands of children have read those fifty stories, and then they have asked for more; and this is my excuse for the present volume.
You are older now, and you have learned many things which you did not know when we first became acquainted. You are able to read almost everything. And so, in telling you "Thirty More Famous Stories," I have chosen more difficult subjects and have not been so careful to select the shortest and easiest words. Still, you will not find this book hard to read, neither do I think it will prove to be less interesting than the earlier volume.
Nearly all the stories are true, and there are not more than three or four that might not have happened. In every one there is something worth learning and remembering.
---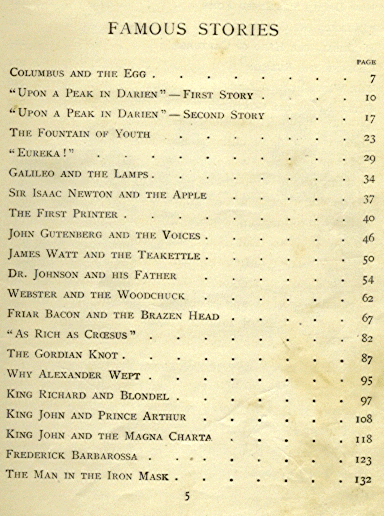 ---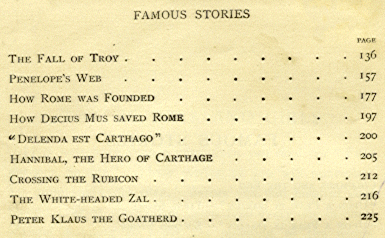 | | | |
| --- | --- | --- |
| | Hundreds of additional titles available for online reading when you join Gateway to the Classics | |