Stories of the Gorilla Country

by Paul du Chaillu

Stories of the thrilling adventures and hair-raising escapes of Paul du Chaillu during his years of venturing into the interior of equatorial Africa, encountering animals and sights no white man had seen before. The accounts of his interactions with gorillas, snakes, and ants are especially engaging. Ages 11-14

294 pages

$12.95
PRELIMINARY CHAPTER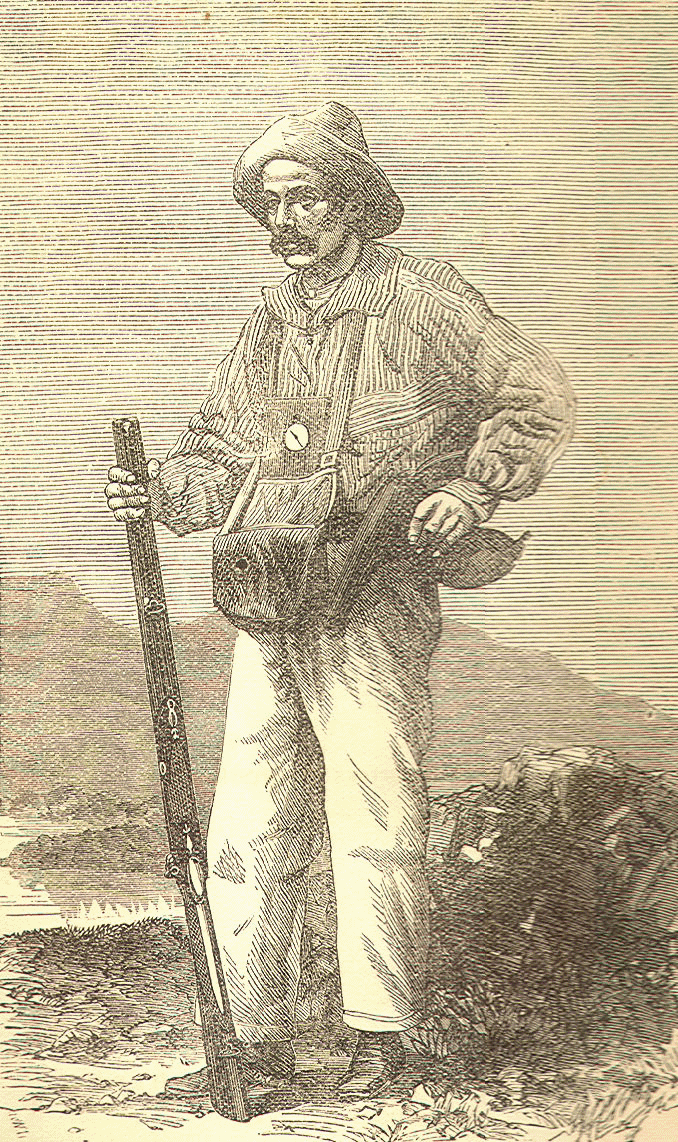 P

AUL

DU

C

HAILLU

.
[13] I HAD passed several years on the African Coast before I began the explorations recorded in my first book. In those years I hunted, traded with the natives, and made collections in natural history.
In such a wild country as Africa one does not go far without adventures. The traveler necessarily sees what is strange and wonderful, for every thing is strange.
In this book I have attempted to relate some of the incidents of life in Africa for the reading of young folks. In doing this I have kept no chronological order, but have selected incidents and adventures here and there as they seem to be fitted for my purpose.
I have noticed that most intelligent boys like to read about the habits of wild animals, and the manners and way of life of savage men; and of such matters this book is composed. In it I have entered into more minute details concerning the life of the native inhabitants than I could in my other books, and have shown how the people [14] build their houses, what are their amusements how they hunt, fish, eat, travel, and live.
Whenever I am at a friend's house the children ask me to tell them something about Africa. I like children, and in this book have written especially for them. I hope to interest many who are yet too young to read my larger works.
| | | |
| --- | --- | --- |
| | Hundreds of additional titles available for online reading when you join Gateway to the Classics | |