Table of Contents

School of the Woods

by William J. Long

Through vivid depictions of a dozen family groupings, the author demonstrates that mother animals and birds often train their young in order to supplement their natural instincts. The deer and her fawns, the black bear and her cubs, the fishhawk and her nestlings, the keen-eyed heron, the stupid porcupine, and the mighty moose are some of the animals whose teachings are described in this book. Ages 10-14

364 pages

$13.95
Front Matter
---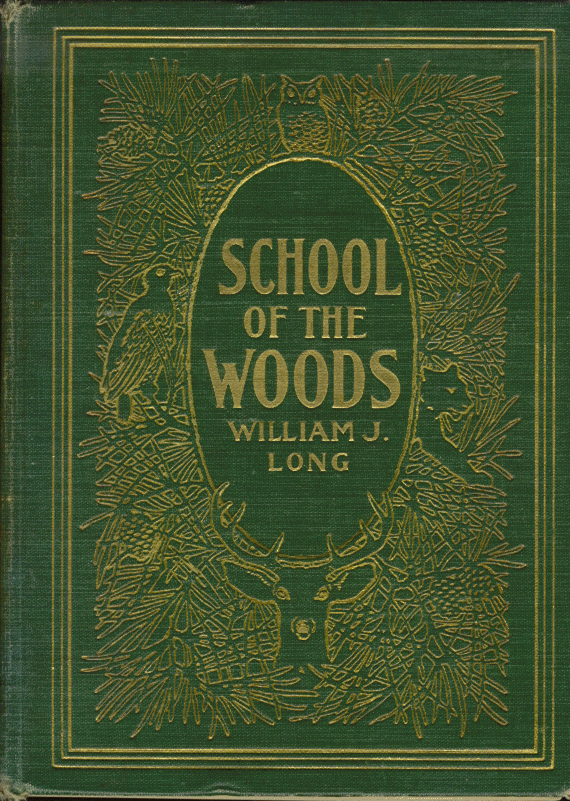 ---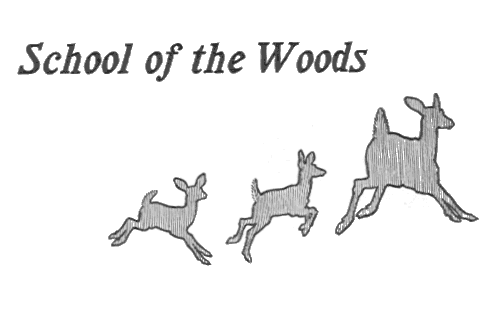 ---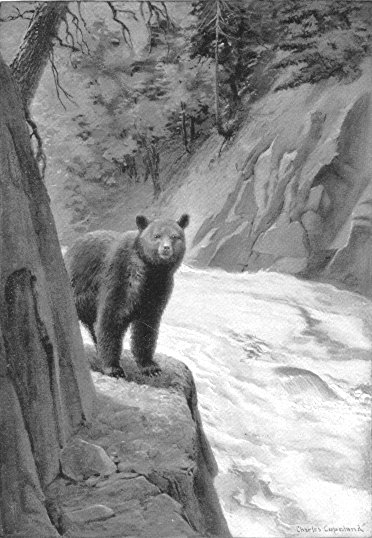 "THERE AT A TURN IN THE PATH, NOT TEN YARDS AHEAD STOOD A HUGE BEAR."
---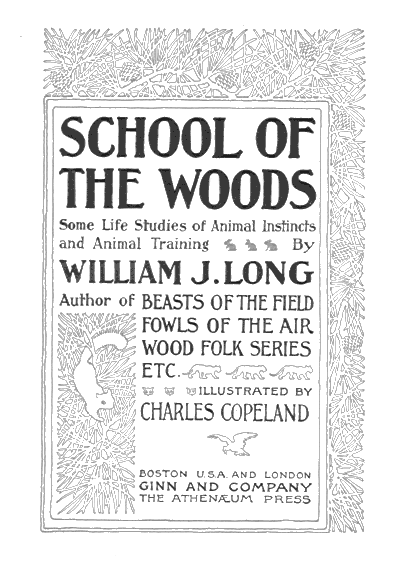 ---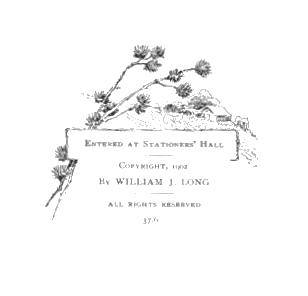 ---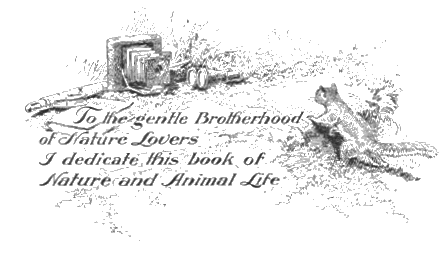 PREFACE
Most of the following sketches were made in the woods, with the subjects themselves living just outside my tent door. They are all life studies, and include also some of the unusual life secrets of a score of animals and birds,—shy, wild creatures, mostly, that hide from the face of man and make their nests or their lairs deep in the heart of the wilderness.
So far as the sketches have any unity, they are the result of an effort on the part of the writer to get at the heart of things and find [viii] the meaning of certain puzzling ways of birds and beasts. A suggestion, at least, of that meaning, and also an indication of the scope and object of this book, will be found in the first chapter, the Introduction to the "School of the Woods."
As in previous volumes, the names herein used for birds and animals are those given by the Milicete Indians. I use these names partly for their happy memories; partly for the added touch of individuality which they give to every creature; but chiefly because they have the trick of bringing the animal himself before you by some sound or suggestion. When you call the little creature that lives under your doorstep, that eats your crumbs and that comes when you whistle certain tunes, a common Toad, the word means nothing. But when Simmo speaks of K'dunk the Fat One, I know something of what the interesting little creature says, and just how he looks.
Two or three of these studies have already appeared in various magazines. All the rest [ix] come direct from my old notebooks and wilderness records to these newer pages, where the skillful pencil of my friend Mr. Charles Copeland makes the animals live again and peep at me shyly from behind old mossy logs, or glide away into their leafy solitudes, halting, listening, looking back at me inquisitively—just as they did in the wilderness.
Stamford, Conn.,
September, 1902.
---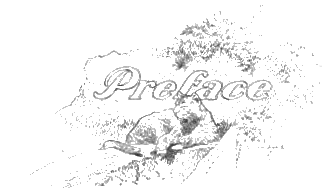 ---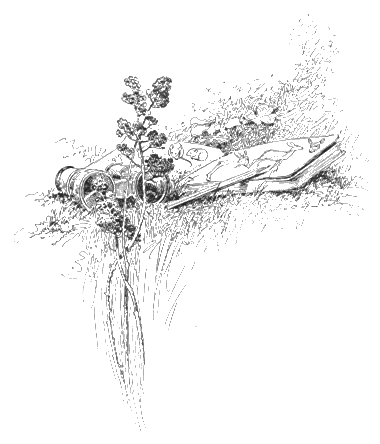 | | | |
| --- | --- | --- |
| | Hundreds of additional titles available for online reading when you join Gateway to the Classics | |