Richard of Jamestown

by James Otis

Follow the fortunes of orphan Richard Mutton as he travels to the New World with Captain John Smith and takes up residence with him in the new colony of Jamestown. See the struggles they go through to keep a roof over their heads and food on the table while the majority of their fellow colonists shirk the work of establishing the colony for the pursuit of gold. Observe how their relationships with the native Americans change over time and how, when they are just on the point of abandoning the colony, a new contingent of colonists arrives to bring fresh hope to the Jamestown settlement. Numerous black and white illustrations complement the text. Ages 8-10

156 pages

$9.95
THE CROWNING OF POWHATAN
VERY nearly the first thing which my master did after having been made President of the Council, was to obey the orders of the London Company, by going with Captain Newport to Powhatan's village in order to crown him like a king.
This was not at all to the pleasure of the savage, who failed of understanding what my master and Captain [133] Newport meant, when they wanted him to kneel down so they might put the crown upon his head. If all the stories which I have heard regarding the matter are true, they must have had quite a scrimmage before succeeding in getting him into what they believed was a proper position to receive the gifts of the London Company.
Our people, so Master Hunt told me, were obliged to take him by the shoulders and force him to his knees, after which they clapped the crown on his head, and threw the red robe around his shoulders in a mighty hurry lest he show fight and overcome them.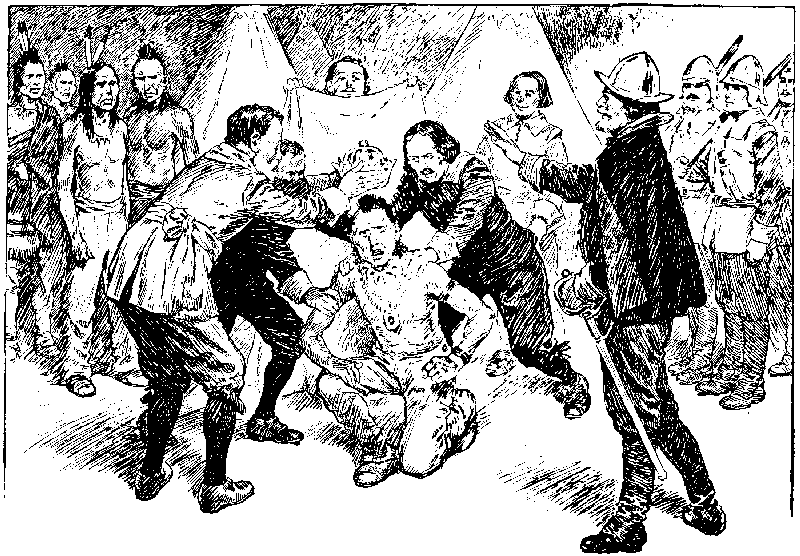 It was some time before Captain Smith could make him understand that it was a great honor which was being done him, but when he did get it through his [134] head, he took off his old moccasins and brought from the hut his raccoon skin coat, with orders that my master and Captain Newport send them all to King James in London, as a present from the great Powhatan of Virginia.
After this had been done, Captain Newport sailed up the James River in search of the passage to the South Sea, and my master set about putting Jamestown into proper order.
| | | |
| --- | --- | --- |
| | Hundreds of additional titles available for online reading when you join Gateway to the Classics | |