Richard of Jamestown

by James Otis

Follow the fortunes of orphan Richard Mutton as he travels to the New World with Captain John Smith and takes up residence with him in the new colony of Jamestown. See the struggles they go through to keep a roof over their heads and food on the table while the majority of their fellow colonists shirk the work of establishing the colony for the pursuit of gold. Observe how their relationships with the native Americans change over time and how, when they are just on the point of abandoning the colony, a new contingent of colonists arrives to bring fresh hope to the Jamestown settlement. Numerous black and white illustrations complement the text. Ages 8-10

156 pages

$9.95
GAZING AT THE WOMEN
EVERY man and boy in the settlement pressed forward eager even to touch the garments of these two women as [126] they came ashore in the ship's small boat, and I dare venture to say that we stared at them, Nathaniel and I among the number, even as the savages stared at us when first we landed.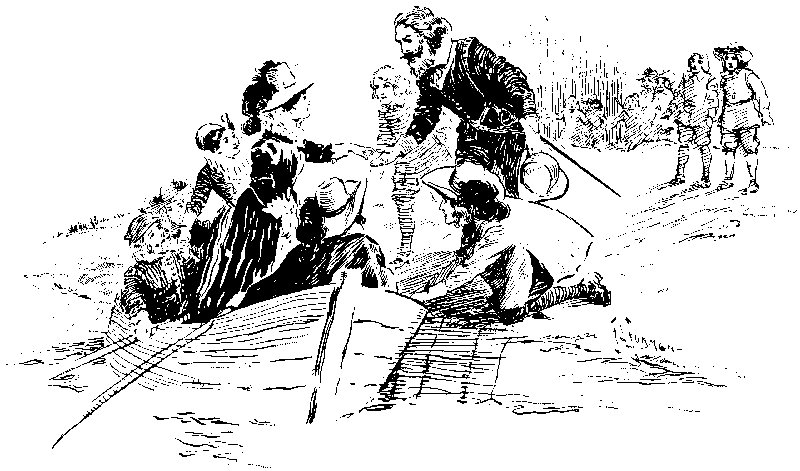 It would have been more to my satisfaction had there been two maids, instead of only one and her mistress, for it was more than likely servants could tell Nathaniel and me many things about our care of the house, which a great lady would not well know. Therefore, as I viewed the matter, we could well spare fine women, so that we had maids who would understand of what we as house-boys stood mostly in need.
However, it was not with these women, who were only two among seventy, that had come with Captain Newport on this his third voyage, that I was most deeply concerned, and how I learned that which pleased me so greatly shall be set down exactly as it happened.
| | | |
| --- | --- | --- |
| | Hundreds of additional titles available for online reading when you join Gateway to the Classics | |