Richard of Jamestown

by James Otis

Follow the fortunes of orphan Richard Mutton as he travels to the New World with Captain John Smith and takes up residence with him in the new colony of Jamestown. See the struggles they go through to keep a roof over their heads and food on the table while the majority of their fellow colonists shirk the work of establishing the colony for the pursuit of gold. Observe how their relationships with the native Americans change over time and how, when they are just on the point of abandoning the colony, a new contingent of colonists arrives to bring fresh hope to the Jamestown settlement. Numerous black and white illustrations complement the text. Ages 8-10

156 pages

$9.95
PREPARING FOR THE FUTURE
ONCE more Captain Smith made the rule that those who would not work should not eat, and this time, with all the Council at his back, together with such men as Captain Newport had just brought with him, you can well fancy his orders were obeyed.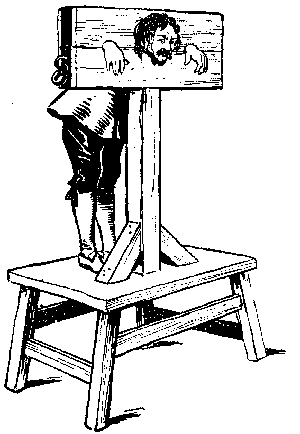 In addition to the stocks which had been built, he had a pillory set up, and those gentlemen who were not inclined to labor with their hands as well as they might, were forced to stand in it to their discomfort.
The next thing which he did was to have a large, deep well [135] dug, so that we might have sweet water from it for drinking purposes, rather than be forced to use that from the river, for it was to his mind that through this muddy water did the sickness come to us.
When the winter was well begun, and Captain Newport ceased to search for the South Sea passage, because of having come to the falls of the James River, Captain Smith forced our people to build twenty stout houses such as would serve to withstand an attack from the savages, and again was the palisade stretched from one to the other, until the village stood in the form of a square.
After the cold season had passed, some of the people were set about shingling the church, and others were ordered to make clapboards that we might have a cargo when Captain Newport returned. It was the duty of some few to keep the streets and lanes of the village clear of filth, lest we invite the sickness again, and the remainder of the company were employed in planting Indian corn, forty acres of which were seeded down.
| | | |
| --- | --- | --- |
| | Hundreds of additional titles available for online reading when you join Gateway to the Classics | |