Richard of Jamestown

by James Otis

Follow the fortunes of orphan Richard Mutton as he travels to the New World with Captain John Smith and takes up residence with him in the new colony of Jamestown. See the struggles they go through to keep a roof over their heads and food on the table while the majority of their fellow colonists shirk the work of establishing the colony for the pursuit of gold. Observe how their relationships with the native Americans change over time and how, when they are just on the point of abandoning the colony, a new contingent of colonists arrives to bring fresh hope to the Jamestown settlement. Numerous black and white illustrations complement the text. Ages 8-10

156 pages

$9.95
SIGNS OF REBELLION
NOW it can well be understood that such measures as these caused no little in the way of rebellion, and during the two hours Nicholas Skot cried the proclamation through the streets and lanes of the village, the gentlemen who had [88] determined to resist Captain Smith were in a fine state of ferment.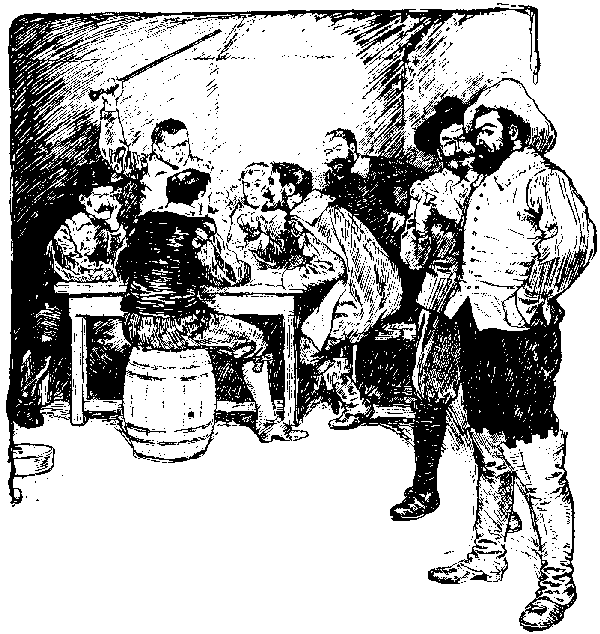 It was as if a company of crazy men had been suddenly let loose among us. Not content with plotting secretly against my master, they must needs swagger about, advising others to join them in their rebellion, and everywhere could be heard oaths and threats, in such language as was like to cause honest men's hair to stand on end.
For a short time Nathaniel Peacock and I actually trembled with fear, believing the house of logs would be pulled down over our heads, for no less than a dozen of the so called gentlemen were raging and storming outside; but disturbing Captain Smith not one whit. He sat there, furbishing his matchlock as if having nothing better with which to occupy the time; but, as can well be fancied, drinking in every word of mutiny which was uttered.
Then, as if he would saunter out for a stroll, the captain left the house, which was much the same as inviting these disorderly [89] ones to attack him; but they lacked the courage, for he went to the fort without being molested.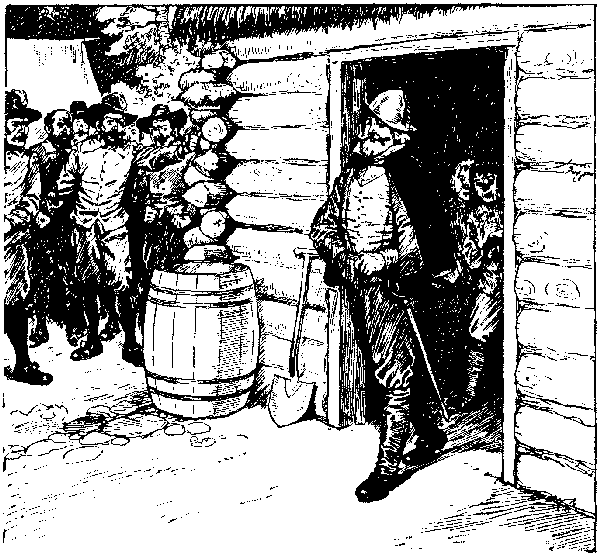 | | | |
| --- | --- | --- |
| | Hundreds of additional titles available for online reading when you join Gateway to the Classics | |