Richard of Jamestown

by James Otis

Follow the fortunes of orphan Richard Mutton as he travels to the New World with Captain John Smith and takes up residence with him in the new colony of Jamestown. See the struggles they go through to keep a roof over their heads and food on the table while the majority of their fellow colonists shirk the work of establishing the colony for the pursuit of gold. Observe how their relationships with the native Americans change over time and how, when they are just on the point of abandoning the colony, a new contingent of colonists arrives to bring fresh hope to the Jamestown settlement. Numerous black and white illustrations complement the text. Ages 8-10

156 pages

$9.95
THE VESSELS OF THE FLEET
THESE were three in number, as I have already said: the Susan Constant, a ship of near to one hundred tons in size; the Goodspeed, of forty tons, and the Discovery, which was a pinnace of only twenty tons.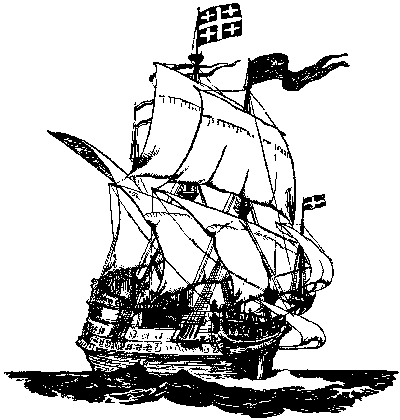 The "Susan Constant"
And now, lest some [20] who read what I have set down may not be acquainted with the words used by seamen, let me explain that the measurement of a vessel by tons, means that she will fill so much space in the water. Now, in measuring a vessel, a ton is reckoned as forty cubic feet of space, therefore when I say the Susan Constant was one hundred tons in size, it is the same as if I had set down that she would carry four thousand cubic feet of cargo.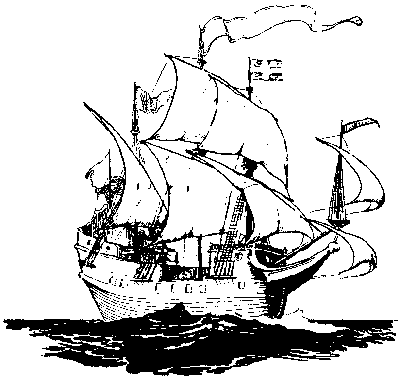 The "Goodspeed"
That he who reads may know what I mean by a pinnace, as differing from a ship, I can best make it plain by saying that such a craft is an open boat, wherein may be used sails or oars, and, as in the case of the Discovery, may have a deck over a certain portion of her length. That our pinnace was a vessel able to [21] withstand such waves as would be met with in the ocean, can be believed when you remember that she was one half the size of the Goodspeed, which we counted a ship.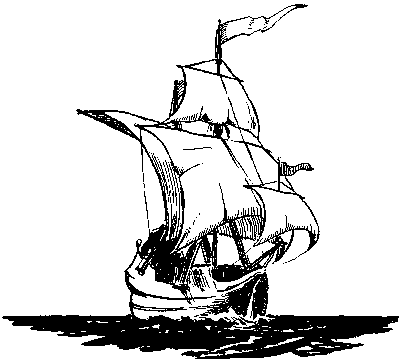 The "Discovery"
| | | |
| --- | --- | --- |
| | Hundreds of additional titles available for online reading when you join Gateway to the Classics | |