Table of Contents

Indian Fables

by P. V. Ramaswami Raju

An appealing collection of more than a hundred Indian fables that are delightful as well as short, pithy, and ingenious. Each fable has its separate moral in prose or rhyme; these are often epigrams of the shrewdest kind, full of wit and subtlety. Most of these fables are likely to be new to the majority of readers. In the characters of animals the same rules are observed as in Western fables. As the symbol of strength, the lion (or, in one or two instances, the tiger) is king, the fox is the symbol of cunning, the bear of inert power, the wolf of ferocity, the owl of assumed wisdom, and so forth. Ages 7-10

160 pages

$9.95
THE RAVEN AND THE CATTLE
ONE evening, as some cattle were wending their way home, a raven rode on the horns of a bull in the herd; and as he approached the cottage, cried to the farmer, "Friend, my work for the day is over: you may now take charge of your cattle."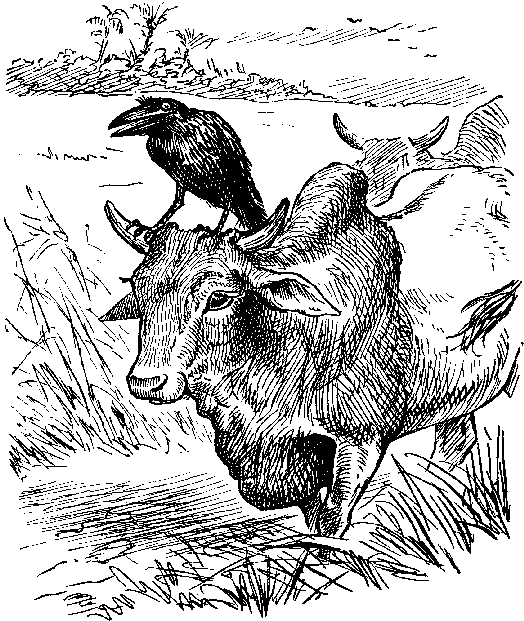 T

HE

R

AVEN

AND

THE

C

ATTLE
"What was your work?" said the farmer.
"Why," said the raven, "the arduous task of watching these cattle and bringing them home."
"Am I to understand you have been [57] doing all the work for me?" said the farmer.
"Certainly," said the raven, and flew away with a laugh.
Quoth the farmer with surprise, "How many there are that take credit for things which they have never done!"
| | | |
| --- | --- | --- |
| | Hundreds of additional titles available for online reading when you join Gateway to the Classics | |