T h e B a l d w i n O n l i n e C h i l d r e n ' s P r o j e c t

Bringing Yesterday's Classics to Today's Children
@mainlesson.com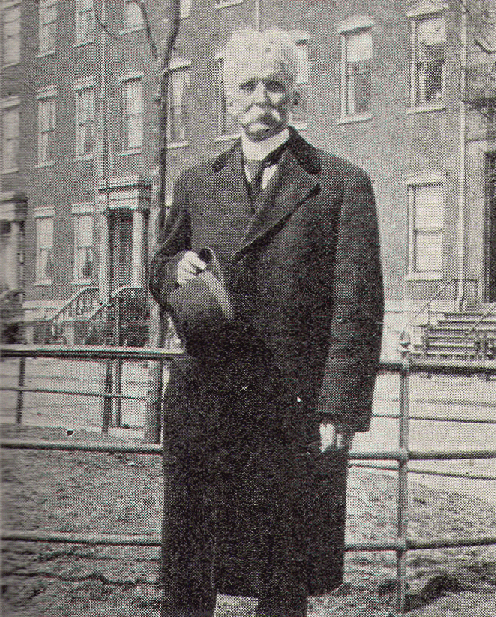 James Baldwin
(1841 - 1925)
According to his biography in the Junior Book of Authors (1951), Baldwin, a native of Indiana and largely self-educated, began teaching at the age of 24. After several years he became superintendent of the graded schools in Indiana, a post he held for 18 years. The last 37 years of his life he worked with publishers, first with Harper and Brothers and later with the American Book Company. In addition to editing school books, he started writing books of his own. After the publication in 1882 of The Story of Siegfried, he went on to write more than 50 others. His influence was widely felt because at one time it was estimated that of all the school books in use in the United States, over half had been written or edited by him. Unfortunately, his works are much less widely known today. So far as I know, none of his books are in print today.
Books
1882 The Story of Siegfried (other editions 1888, 1904)
1882 An Introduction to the Study of English Literature and Literary Criticism
1886 Essential Studies in English and American Literature
1888 The Book-Lover (other editions 1889, 1902)
1888 The Story of Roland
1890-91 Harper's School Speaker
1892 Six Centuries of English Poetry: Tennyson to Chaucer
1893 The Book of Elegies
1893 The Famous Allegories
1894 Choice English Lyrics
1895 The Horse Fair
1895 Old Greek Stories: third reader grade
1895 Old Stories of the East
1896 The Story of Daniel Webster for young readers
1896 The Story of Benjamin Franklin for young readers
1897 Four Great Americans; Washington, Franklin, Webster, Lincoln
1897 Baldwin's Readers (First-Eighth)
1899 Our New Possessions: Cuba, Puerto Rico, Hawaii, Philippines
1901 The Discovery of the Old Northwest and its Settlement by the French
1901 The Conquest of the Old Northwest and its Settlement by Americans
1902 A Story of the Golden Age
1902 A Guide to Systematic Readings in the Encyclopaedia Britannica
1903 Barnes's Elementary History of the United States Told in Biographies
1903 The Wonder Book of Horses
1904 Hero Tales Told in School
1904 Abraham Lincoln, a True Life
1905 Thirty More Famous Stories Retold
1905 The Golden Fleece: More Old Greek Stories
1905 The Fairy Reader
1905 Robinson Crusoe
1906 Nine Choice Poems of Longfellow, Lowell, Macaulay, Byron, Browning, and Shelley (includes introductory sketches)
1907 An American Book of Golden Deeds
1907 Another Fairy Reader
1910 Stories of Don Quixote
1912 Fifty Famous People
1912 The Sampo, hero adventures from the Finnish Kalevala
1914 In My Youth (autobiography under name of Robert Dudley)
1916 Fifty Famous Rides and Riders
1919 The Story of Liberty
1920 Sailing the Seas, the Log of Tom Drake

Copyright (c) 2000-2018 Yesterday's Classics, LLC. All Rights Reserved.