T h e B a l d w i n O n l i n e C h i l d r e n ' s P r o j e c t

Bringing Yesterday's Classics to Today's Children
@mainlesson.com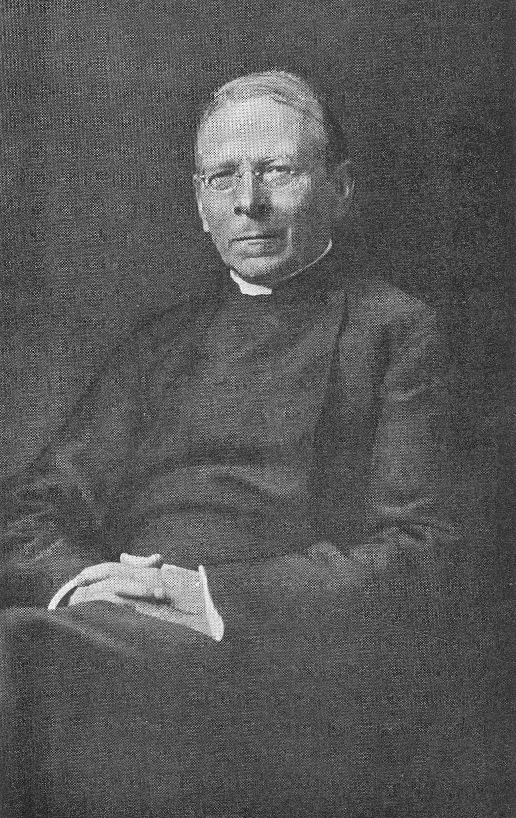 George Hodges
George Hodges, D.D. DC.L, LL.D. (1856-1919), was a very influential Episcopal clergyman. Born in Rome, New York and educated at Hamilton College, Hodges spent the early part of his career in Pittsburgh, Pennsylvania, serving as rector at Calvary Church from 1881 to 1894. In 1894 he was called to be dean of the Episcopal Theological School in Cambridge, Massachusetts, a post he held until his untimely death in the influenza epidemic of 1919. As one of the early leaders of the social gospel, he was involved in several philanthropic and ecumenical movements. A prolific author, he wrote many books and articles, mostly for the general reader rather than for a scholarly audience.
Although he wrote on a great variety of topics, some having to do with contemporary issues, his most enduring works were those published for young people, on historical and bibilical topics. His first book for children was written for his own Sunday-school classes while he was a pastor in Pittsburgh. His typewritten lessons about the life of Christ were so popular they were expanded, put into book form, and published in 1904 as When the King Came: Stories from the Four Gospels. This book was wonderfully well written, demonstrating Hodges' great talent for storytelling. As one bishop said: "It is a real story, as full of imagination as a fairy tale, as true to fact as history." The book was such a success, Hodges was soon asked to prepare lessons from the Old Testament as well. These Bible stories for children were first printed in The Ladies Home Journal, but later were published in book form, as The Garden of Eden, and The Castle of Zion.
He published one other two volume set for children. The first volume, Saints and Heroes to the End of the Middle Ages, gives the lives of twenty early heroes of Christianity. The second volume, Saints and Heroes Since the Middle Ages traces the lives of fourteen later heroes, predominately Protestant heroes from the Reformation era.
Also of interest to the general reader are his books on Church history, including The Early Church, from Ignatius to Augustine, which offers a very interesting account of the growth of the Christian church under the Roman Empire, and The Episcopal Church which traces the history of the Church of England from the Reformation to modern times.

Copyright (c) 2000-2018 Yesterday's Classics, LLC. All Rights Reserved.