T h e B a l d w i n O n l i n e C h i l d r e n ' s P r o j e c t

Bringing Yesterday's Classics to Today's Children
@mainlesson.com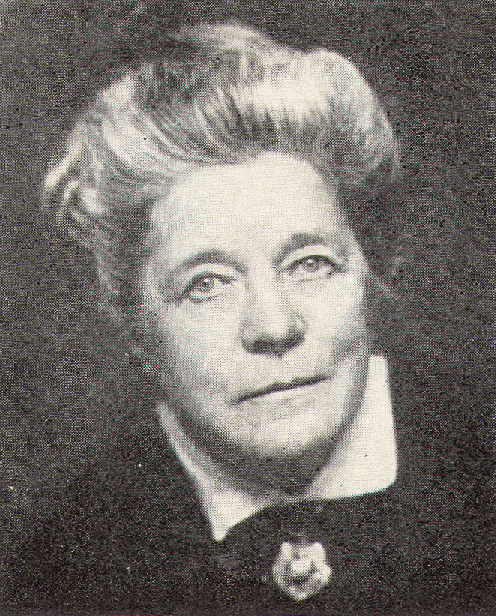 Selma Lagerlöf
(1858 - 1940)
1908
Christ Legends
Saints Faith Stories
1922
The Wonderful Adventures of Nils
Author biography from the Junior Book of Authors, 1935; courtesy of the H.W. Wilson Company
The Swedish magazine Idun offered a prize for the best story. Selma Lagerlöf, then a teacher in the High School for Girls at Landskrona, Sweden, sent in five chapters of a novel, after sitting up eight nights to put the finishing touches on them. Several months passed. One day she received a telegram signed by three friends in Stockholm. It read, "Congratulations." She did not know what it meant until the next day she read in the Stockholm paper that she had won the prize. In this way success first came to her when she was thirty-two.
Encouraged, she secured a year's leave of absence from school and completed her novel at the home of some friends near Skoldinge. The Story of Gösta Berling, her first book, was published at last—after ten years of struggle.
The idea for this book, which dealt with the cavaliers of her native province, Varmland, had first dawned upon her while she was a student at the Royal Women's Superior Training College in Stockholm. Before that she had never thought of writing about the place that she knew so well, though she had been scribbling since childhood. One Christmas holiday, after she had begun teaching, she planned the first chapter while riding in a sleigh in a blinding snowstorm in Varmland. In the years that followed she added scraps to the story from time to time.
Not long after the publication of Gösta Berling, King Oskar and Prince Eugen gave her a traveling scholarship, which enabled her to give up teaching for good. The next few years she spent mostly in travel on the Continent and in the Near East, writing of what she saw.
Miss Lagerlöf 's great opportunity came when the Swedish school authorities asked her to write a book that would help keep alive the rich store of folklore and historic traditions of Sweden. This was not a difficult assignment, for she had spent many childhood hours listening to the legends from the lips of the servants on her father's estate. So she wrote two books, The Wonderful Adventures of Nils and The Further Adventures of Nils, in which a small boy flies around the country with the wild geese. These two books won the hearts of junior readers throughout the world and brought Miss Lagerlöf the Nobel Prize for Literature in her fifty-first year. She was the first woman ever to receive the award. Soon afterward she was the first woman to be elected to the Swedish Academy.
The $40,000 Nobel Prize money made it possible for Miss Lagerlöf to purchase Marbacka, the estate near East Amtervik in Varmland, where she was born. It had been sold after her father's death. Here, with the scene ever before her, she wrote Marbacka, the story of her family and her own early years. Her father, Lieutenant Lagerlöf, had been a retired army officer who devoted himself to the cultivation of the soil. Her mother was descended from a long line of distinguished clergymen.
She recalled in Marbacka how, as a girl of three, she had wakened from a nap one summer morning to find her legs paralyzed. For a year after that the husky nurse, Back-Kaisa carried her around. Then her parents took her to the seaside in order to have the healthful air and baths. She returned able to walk again, but she always believed that it was not the baths or the air, but a beautiful bird of paradise which had cured her.
Further years at Marbacka were recaptured by Miss Lagerlöf in Memories of My Childhood. A winter's visit to an orthopedic institute in Stockholm at the age of nine improved her legs still more, so that she walked with scarcely a limp. She was still a frail girl who did not run wild on the farm with her brothers and sisters but sat at home in a deep chimney corner reading. It did not matter that she was lame and ugly, as long as there were interesting books. And the house was full of them.
Her ambitions to be a writer, which had existed since the age of seven when she read Mayne Reid's Oceola, were discouraged by her governesses, who did not think her a gifted child. But she said to herself : "Perhaps I can become a writer if it depends only on the will and not on talent. For will I think I have." And so she scribbled on.
Among her many works, The Ring of the Löwenskölds is read with interest by young people of high school age. It is the history of a Swedish family in three books: Charlotte Löwensköld, The General's Ring, and Anna Svärd.
Miss Lagerlöf spends her summers at Marbacka, writing and supervising the estate, which houses dozens of tenants and has more than a hundred acres of cultivated land. Many famous people come to see her, and find her a genial woman with a crown of white hair, kindly but penetrating eyes, and a humorous chuckle. In the winter she lives at Falun, Delarne.

Copyright (c) 2000-2018 Yesterday's Classics, LLC. All Rights Reserved.