T h e B a l d w i n O n l i n e C h i l d r e n ' s P r o j e c t

Bringing Yesterday's Classics to Today's Children
@mainlesson.com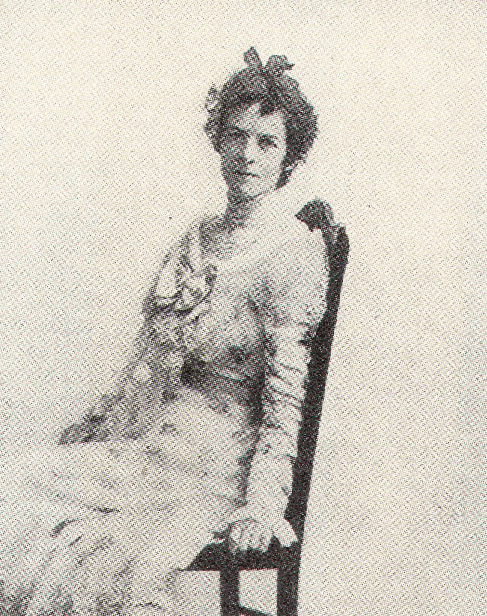 Evaleen Stein
Author biography from the Junior Book of Authors, 1935; courtesy of the H.W. Wilson Company
Evaleen Stein probably drew some of her inspiration to write from the fact that her whole family had literary leanings. Her father, John Andrew Stein, although an attorney-at-law at Lafayette, Indiana, where Evaleen was born, also did some writing and contributed to magazines. Her mother, Virginia Tomlinson Stein, wrote stories for the young, and her brother, Orth H. Stein, was a writer all his life, a newspaper man and a contributor of both prose and verse to magazines.
After graduating from the Lafayette High School, Miss Stein went to Chicago where she studied at the Art Institute. She specialized in illumination and decorative design of manuscripts and mottoes, and her illuminations drew much attention. Her art work was exhibited in various places, including Chicago, Indianapolis, New York, and at the Panama-Pacific Exposition at San Francisco in 1915 she won honorable mention.
Her father died when Miss Stein was twenty-three and her mother then became librarian of the Lafayette Public Library, a position she held for thirty-two years. Here Miss Stein became absorbed in books, and also commenced to write, contributing for some fourteen years to the Indianapolis Journal, St. Nicholas, and other publications. Her first book, One Way to the Woods, a small volume of nature poems and lyrics, was published when she was thirty-four. Five years later a second volume of verse followed, entitled Among the Trees Again. Many of her poems and much of her prose she engrossed on parchment with border designs and illumination that reflected the care of the monks of old.
It was as a writer of stories for young people that Miss Stein became best known. Her first two juvenile books, full of interesting medieval atmosphere and lore, Troubadour Tales and Gabriel and the Hour Book, were published at forty and three years later. In Gabriel and the Hour Book Miss Stein showed her great interest in illumination in the little Norman boy, of the time of Louis XII, who went daily to the abbey to make the beautiful illuminated books, and who worked on an hour book which the king wanted as a gift to his bride. The story ends happily with a little prayer to the king which he put into the book and which brought him great good fortune. The two books were of high literary merit and gave her a recognized standing as a writer.
In The Little Count of Normandy, her next juvenile story, she wrote charmingly about a lame shepherd boy who aided a stranger knight and later won fame for his roses and became rose-gardener of the court. An account of how the peasants of Provence kept Christmas six hundred years ago appears in the volume. Two years later The Little Count of Normandy appeared, the story of a well-born boy of thirteenth century Normandy who flew a falcon, served as a page, and fell into the clutches of a robber baron. Among others of the more than dozen titles which she published were The Christmas Porringer, Our Little Norman Cousin of Long Ago, Roschen and the Wicked Magpie, and When Fairies Were Friendly.
In Our Little Crusader Cousin of Long Ago, one of the "Little Cousins of Long Ago" series, she tells the story of the Third Crusade and of two pages who were fast friends and shared in the exciting deeds done by Richard the Lion Heart in Palestine.
Among the interesting literary work done by Miss Stein was the rendering into English verse of translated poems. In Little Poems From Japanese Anthologies she put into her own verse forms Japanese poems translated by W. G. Ashton and others from anthologies of the ninth and tenth centuries, the little volume being beautifully illustrated by Japanese artists. In Poems of Giovanni Pascoli, a literal translation of the verse of this Italian poet was made by her friend, Miss Anna M. Jenners, which Miss Stein then turned back into verse.
In May 1907 several Indiana authors showed their admiration for Miss Stein by arranging an interesting program in her honor at Purdue University. In an "Authors' Reading" James Whitcomb Riley, George Ade, Meredith Nicholson, and Charles Major gave readings from their works, after which a dinner party was held at the home of Miss Stein and she was presented by them with a check for a thousand dollars. It was used later in the year for a trip abroad, which was a great inspiration to her.
Miss Stein was a lover of flowers, birds, and outdoor life, and spent many hours in the well-planned, beautiful garden that surrounded her home. She was gentle and retiring, and greatly interested in her work, seldom finding time to appear in public. She died at her home in Lafayette at the age of sixty.

Copyright (c) 2000-2018 Yesterday's Classics, LLC. All Rights Reserved.