T h e B a l d w i n O n l i n e C h i l d r e n ' s P r o j e c t

Bringing Yesterday's Classics to Today's Children
@mainlesson.com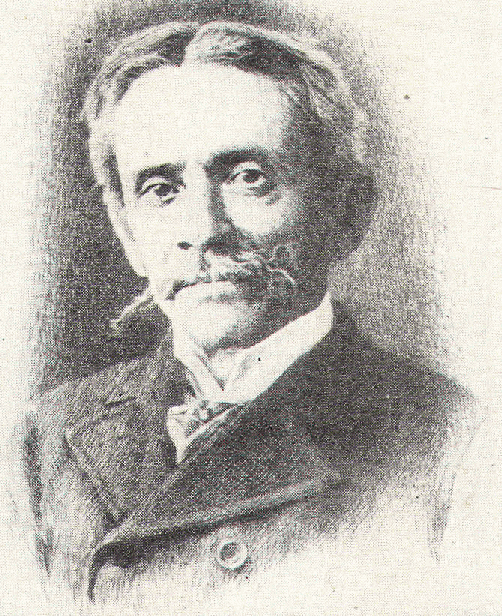 Frank R. Stockton
(1834 - 1902)
Author biography from the Junior Book of Authors, 1935; courtesy of the H.W. Wilson Company
When Frank R. Stockton and his wife began housekeeping in Nutley, New Jersey, they needed a second maid. Stockton went to New York City and procured a girl of about fourteen from an orphan home. She proved to be a very peculiar character who devoted her spare time to reading blood-curdling books aloud to herself in the kitchen. Stockton's sense of humor was tickled by her and he amused himself by drawing out her opinions upon various subjects. Her real name was unknown and she borrowed several romantic ones from her novels, but Stockton named her Pomona. He wrote a sketch about Pomona for a magazine, imagining her in the service of a couple who kept house on a canal boat, and it attracted so much interest that he was compelled to continue the story. Finally the series was published in book form with the title Rudder Grange and it was this book that established Stockton's great fame as a humorous author.
He was born in Philadelphia, the son of a writer on religious subjects. His given name was Francis Richard Stockton, but when he began writing he signed his work "Frank R. Stockton." Graduated from the Philadelphia Central High School at eighteen, he did not go to college but began to work for his living as a wood-engraver. Some of his illustrations appeared in Vanity Fair.
In spare moments he began to write fairy tales, for he had been a lover of dwarfs and giants and magic things since childhood. Some of his stories appeared in juvenile magazines and soon he left the engraving business for a journalistic career. After working on the staff of Edward Eggleston's New York weekly paper, Hearth and Home, and the Century Magazine, he became assistant editor of the newly-founded periodical for young people, St. Nicholas, which was edited by Mary Mapes Dodge, the author of Hans Brinker.
The writing of fairy tales continued and his first book was Ting-a-Ling Tales, the title story having appeared originally in the popular but short-lived Riverside Magazine for Young People, edited by Horace E. Scudder. Most of his fairy tales appeared in St. Nicholas and were gathered into the well-known volumes Old Pipes and the Dryad, The Bee-Man of Orn, The Clocks of Rondaine, The Floating Prince, The Queen's Museum, Fanciful Tales, and others. He took great pleasure in writing these tales and always regarded them as his best work. One of the most popular stories, "The Griffin and the Minor Canon," was written in the English town of Chester and was suggested by the famous Chester Cathedral.
Rudder Grange, which was written for grown-ups but is enjoyed by boys and girls too, did not appear until Stockton was in middle age. It was followed by The Casting Away of Mrs. Lecks and Mrs. Aleshine, the amusing story of two prim New England ladies who are shipwrecked on a desert island with a male survivor. The chief characters were two old ladies of the author's acquaintance: he frequently drew his characters from life.
Stockton's most famous short story, "The Lady or the Tiger?" was written to be read before a literary society of which he was a member. It presented an unsolved riddle as to whether the barbaric princess gave her lover to the tiger or to her rival, and it caused so much discussion in the club that he published it in a magazine. To his surprise, it captured the public fancy and became the subject of widespread debate which continues to this day. The author was deluged with inquiring letters, but he refused to solve the puzzle. The Lady or the Tiger? is also the title of a collection of short stories.
Besides the books already mentioned, young readers know these of Stocktonís works: Buccaneers and Pirates of our Coasts, The Poor Countís Christmas, Jolly Fellowship, Captain Chap, Stories of New Jersey, and Stories of Viteau.

Copyright (c) 2000-2018 Yesterday's Classics, LLC. All Rights Reserved.