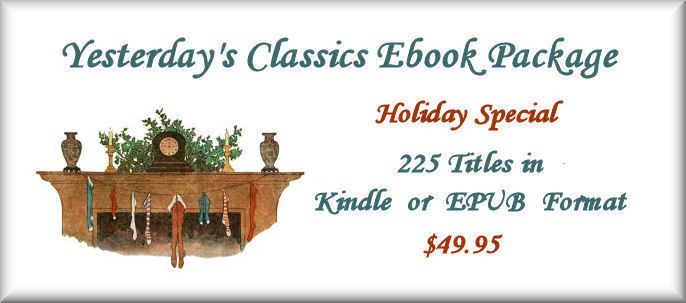 Makers of England
by Eva March Tappan
At the beginning of the last century, Eva March Tappan was one of the best known writers of juvenile history. Her Makers of England series consists of biographies of four of the most compelling characters of English history. Two kings and two queens of England make up the series, with each book offering a sketch of life in England during a different era. Many stories are told about the family life and youth of each of the four subjects, Alfred the Great, William the Conqueror, Queen Elizabeth, and Queen Victoria, which make the books of particular interest to younger readers.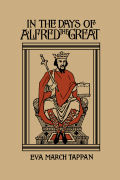 In the Days of Alfred the Great is set around 800 A.D. during the critical years when Christian, Anglo-Saxon England was overrun by the Danes, a tribe of warrior pagans that mercilessly pillaged the seaports and monasteries of the Saxon kingdoms. Through great difficulties, Alfred subdued the Danes, brought peace to England, and rebuilt many of the devastated schools and monasteries. (238 pages, ages 11-15)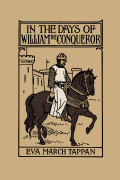 Much of the action of In the Days of William the Conqueror take place in Normandy, in the north of modern France. Williamís father was a duke, but his mother was a peasant woman, and Williamís early years were spent in constant struggles against rebellious nobles, usurpers, and jealous kings. By the time he asserted his claim to England he was the most feared fighting man in Western Europe. The Battle of Hastings and the Norman Conquest of England are brought to life in this action-packed adventure story. (245 pages, ages 11-15)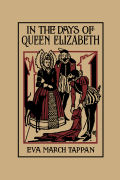 In the Days of Queen Elizabeth opens with Elizabethís childhood and youth during the troubled reigns of her father, Henry XIII, brother, Edward VI, and sister, Mary Tudor. Despite the difficult beginning, however, the young queen evolved into one of Englandís greatest monarchs. Adventures in her adult life include English exploration in the new world, defeat of the Spanish Armada, and the imprisonment of her rival, Mary Queen of Scots. (233 pages, ages 11-15)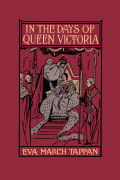 In the Days of Queen Victoria covers the reign of Victoria in England which coincided with the height of the British Empire. Becoming queen shortly after the Napoleonic wars, Victoria reigned until the beginning of the 20th century during the most prosperous and civilized era in English history. The story of her life includes her strict training as an English gentlewoman, and the exemplary way she executed her duties while managing a household of nine children. (272 pages, ages 11-15)
All four of these books are available in quality paperback editions from Yesterday's Classics in attractive paperback editions.